FIRST TIME IN NASHIK AND NORTH MAHARASHTRA
COLOR JUMBO XEROX / PLOTTING / SCANNING
( Up TO 44″ Width TO Any Length)
JUMBO ENLARGEMENT & REDUCTION
Our aim is to be a no-frills digital printing company for Cape Town based businesses with emphasis on deadlines, transparent quoting and speedy turn-around times. We print for individuals, SME's and large corporates – just tell us how many you want and when you need it?
WHAT WE DO –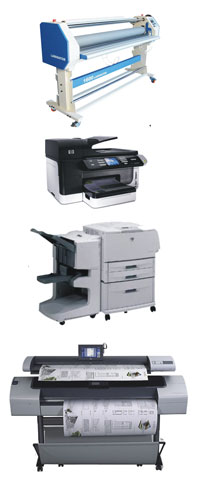 Digital Xerox, Color Xerox
Color Jumbo Xerox
Black & White Jumbo Xerox
Color & B/W Plotting / Printing
44" Width to any Length Scanning & Printing
Jumbo Color & B/W Scanning
Enlargement & Reduction
Scan to PDF/JPEG/DWF
Newspaper Advertising
DTP, Computer Typing
Four Color Designing
Poster Presentations, PowerPoint Presentations
CV/BIO/Resume Specialization
Color & B/W Prints
Scanning, Email, Internet Data Search / Download
Ebook Printing, PDF Conversion
Lamination, All types of Binding
Fax, Rubber Stamp, Courier
Bulk SMS, Website Ranking
All DP, RP, Gaon Map Printing
Printing Methodology – 
Where possible and appropriate we use eco-friendly ink and solvents as well as recycled paper.
Digital Printing – 
We offer both flat sheet and large format digital printing on most surfaces including vinyl, PVC and canvas. We specialise in self-adhesive labels including print and cut. The turn around time for digital printing is around 3-5 days but will depend on your exact requirements.
Printing – 
For larger print runs we offer one and two colour litho printing with an average turnaround time of 5-7 days.
Our Vision -
Asset Print aims to become the leading digital printing company and printing service in Nashik,Maharashtra
Label Printing – 
"Fast, eco-friendly and affordable labels" 
We print every type of self-adhesive digital labels you can imagine  on whatever surface you desire – from matt, gloss and clear to chrome, silver, gold and embossed we guarantee high-quality, full colour professional printing you will find hard to beat. In addition we offer thermal label printing in black and white or red and white.
Our digital label printing process is fast and ideal for small print runs when deadlines are important and quality needs to be maintained. Our high resolution printing means that we can print anything up to 1400 dpi and 1.3 meters wide and as long as you choose.
All you need to do is mail us your art work and quantities required and we will print. No fuss. No hassle.

Poster Printers -

"Capture your audience with large format, full-colour posters"
Looking for a cost-effective digital poster printing company in Nashik that doesn't compromise on service or quality? We offer the full spectrum of poster printing services including low-cost, full-colour and large format posters at reasonable prices and excellent turn-around times.
One Stop Digital Banner Printing Shop
From full-colour, large format, roll-up vinyl banner printing to small poster print runs, our digital banner printing services will enhance your advertising mix.

Shop front signage + signs for trucks & busses
Next time you need a sign printing service look no further than Asset Print, a solutions-driven printing service offering high-caliber digital printing on vinyl, at made to order sizes.
Vinyl is a durable and cost-effective solution for all interior and exterior signage. In addition its professional finish combined with vivid colour results in signage that will enhance your business image.
We have also completed a number of truck signs and bus signs.
Looking for Business Cards in Nasik?
Our Nasik based business card printing services are tailored to suit all your requirements – from high-end, full colour gloss to black and white at discount prices. Our digital printing technology makes us the most affordable business card printers in Nashik, especially if you only require a small print run.
In addition we can deliver your cards within 3-days, no fuss, no red tape. Simply send us your artwork via e-mail and we will have it on our press in no time at all. And the good news is that cost-efficiency and speed of service in no way compromises our commitment to quality.

Brochure printing in Nashik
"Your full colour digital brochure printing service"
Get quality brochures printed at competitive prices with no compromise. For full-colour, commercial promotion solutions, including travel, catalogue and magazine brochure printing, Asset Print can offer you brochure printing and folding services that you will find hard to beat.
And Many More Services…………  Just Contact Us
Shriram Computers -DTP, Printing & Services


26, Adwait Colony, Opp. Yes Bank,
Canada Corner Signal, Nashik -5
Contact No: –  , 253-2312294
Email Us: – contact@shriramcomputers.com
Visit Us :- www.shriramcomputers.com